Swimming rings are similar to life buoys and are used in water. When you breathe, the swimming ring has buoyancy. It's full of air. Wrap it around your waist and jump into the water. Swimming rings can be used to aid in learning to swim. So do you know how to deflate quickly in a swimming ring? Let inflatable mats Manufacturers Kottoyi Factory tell you the details now.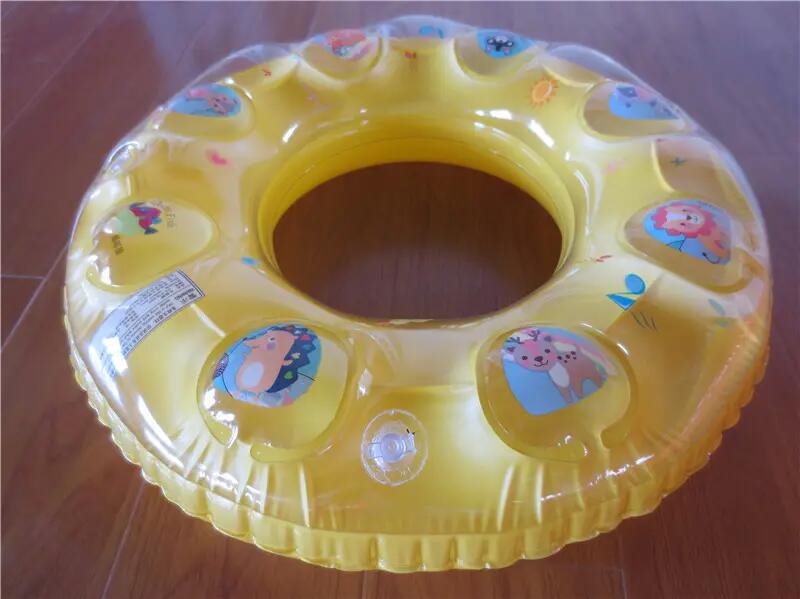 The swimming ring generally has a plugged air outlet on the side, and the gas in the swimming ring is all in and out from this port.
1. When you need to deflate after the swimming ring is used up, pull out the blockage of the air port and squeeze the gas in the swimming ring at the same time, then the gas in the swimming ring will be slowly released, so swim There is only one inflatable port in the circle, and it is also the port for deflation.
2. If you push the air pump by hand, just insert the air nozzle into the inflation port to inflate. If you blow with your mouth, be careful to flatten the root of the air nozzle a little, because there is a plastic sheet there to prevent air leakage. , after filling, pay attention to cover the cover, and then press down the valve, do not let the valve cover almost flush with the body of the swimming ring, so as to prevent the cover from accidentally opening. To deflate, pull out the cap, hold the root of the air nozzle, and press the swimming ring.
3. Many people want to deflate the swimming ring but only squeeze the swimming ring hard, which may also burst the swimming ring because of too much force. You can use a plastic straw, which is usually a straw for drinking beverages and juices. The air vent of the swimming ring increases the air vent of the swimming ring so that the swimming ring can be quickly deflated.
Now you should know how the swimming ring is deflated. If you also want to have different styles of swimming rings, please contact pool floats Suppliers Kottoyi Factory, a manufacturer specializing in the production of swimming pool accessories for more than 20 years. We welcome agents from all over the world to discuss cooperation with us.