There's no better place to cool off on a hot day than on a pool float. Coming into summer 2022, the following brands are taking design to the next level. As you'll soon discover, the unique styles are endless, and there's something for everyone. Whether it's your favorite animal or something else, it probably already has an inflatable. We have listed some of the absolute best pool floats that you can experience for yourself. There's sure to be at least one float you can't resist. These pool floats are sure to have a style you like.
1.Mushroom Pool Float
Show it off at your next pool party and it will no doubt be an unforgettable one. Four-person inflatable with four cup holders and a mesh sunshade. Dome pool float can be batched. Mushrooms are all over home decor these days, so why not bring this theme to the pool?
2.Super transparent lounge chair
Use it to feel what it's like to hover over the water, or place it on sand or grass for a fun photo.
3.Leaf Cushion Pool Float
It looks like a giant monstera leaf.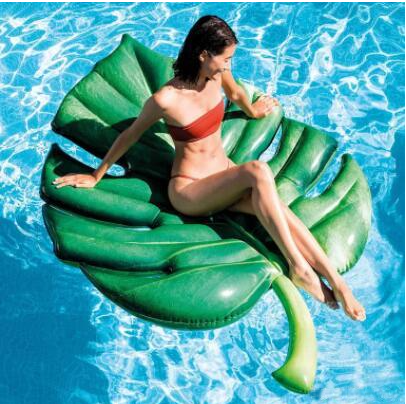 4.Golf Cart Pool Float
For the ultimate flotation experience, relax in a golf cart. It has a detachable fringed mesh sunshade, two cup holders and a dual cooling compartment. What more do you need?
5.Oyster Shell Pool Float
This is the dream pool float.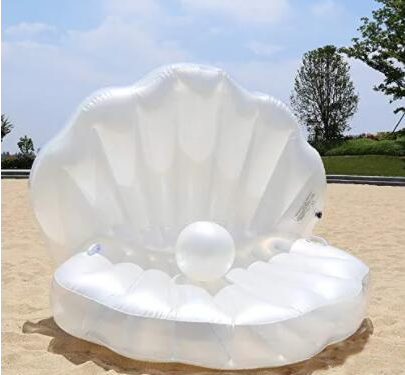 6.Peacock Pool Float
Vibrant peacock buoys allow you to show off your items on the water.
7.Yacht swimming pool floating
If you've ever wished you could hang out on a yacht with a bottle of champagne, now is your chance -- well, kind of.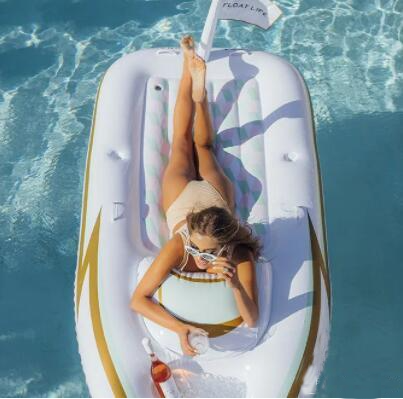 8.Angel Wings Pool Float
An angel's wing floater is big enough to stretch out, and it makes for an eye-catching photo.
9.Shark floating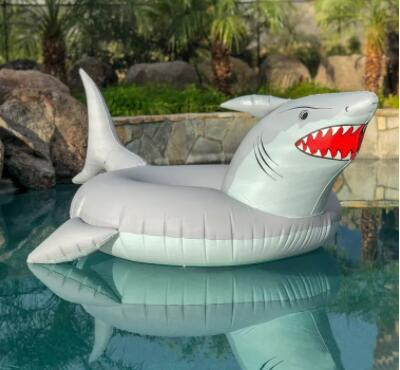 You can have your shark pool float and play shuizhong to your heart's content.
10.Tropical Tahiti floating island pool float
It's a float with plenty of room for six people to rest and plenty of built-in cup holders, so you and your friends can enjoy summer swimming to the fullest.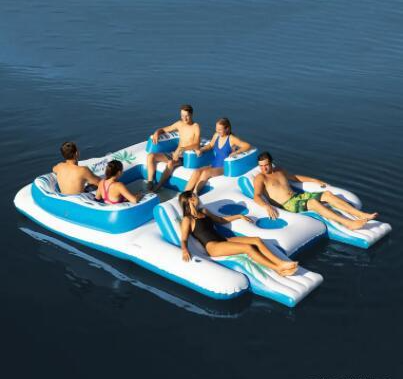 11.Barbie Retro Convertible Pool Float
Now you can drive into the sunset in your retro convertible—or at least, float in the sun.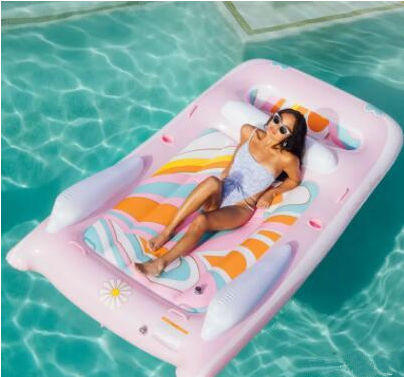 12.Pink Bottle Pool Float
With this pool float, you can also drink and rest on it.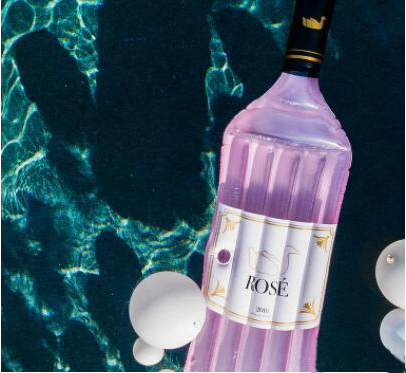 13.Giant LED lights up swans floating
If night swimming is your thing, the LED swan will keep you afloat after dark.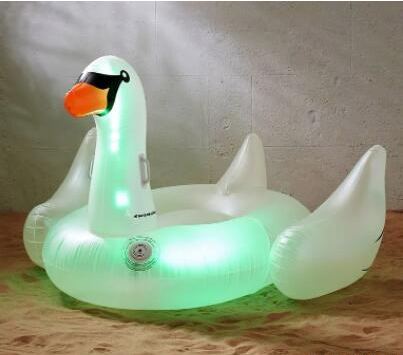 14.Rose Gold Flamingo Pool Float
This is your standard giant flamingo pool float, but more stylish.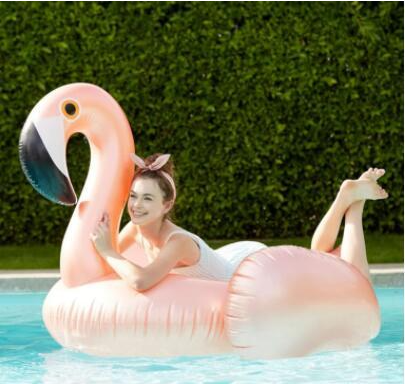 15.Barbie private jet Pool Float
If you can't take a private jet, float one.