What could be more enjoyable than floating on the water in a swimming pool on a hot summer day? And for that water fun to be at its peak, you need a great pool float. Whether you're enjoying lounging time in the family pool or relaxing at a beach resort, pool floats are a great choice for entertainment and comfort. In this guide, we'll take you through the various types of pool floats to help you choose the perfect one for your needs and preferences.
1. Must-haves for water parks: floating toys
Pool floats are not just a floating mat, they can be floating toys of all shapes, sizes and designs. From giant fruit floats to wacky animal figures, you can choose the float that suits your style according to your preferences. Whether it's a fun-seeking child or an adult looking for a unique photo, the floating toy will bring endless joy.
2. Comfort and relaxation: chaise lounge floating bed
If you want maximum comfort and relaxation in your swimming pool, a chaise longue floating bed will be the ideal choice for you. Designed more like a deck chair, this floating bed comes with head and foot support so you can lie in the water in complete comfort. Some chaise lounge beds have additional features like sun screens and cup holders, so you can sunbathe and sip on a cold beverage in peace.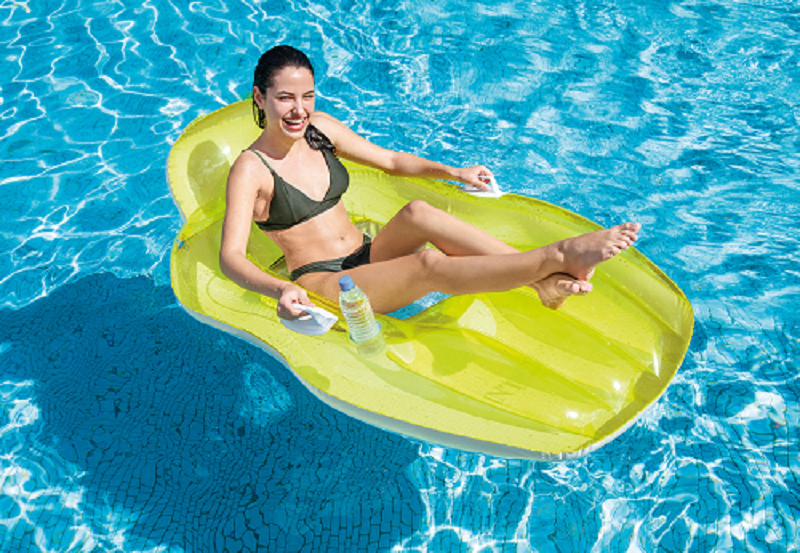 3. A highlight for big parties: Floating islands
If you're planning a pool party or family gathering, a floating island will be an eye-catching decoration and party highlight. These giant floating beds are usually designed as large platforms that can accommodate multiple people, complete with amenities such as seats, awnings, tables and coolers. You can sit on the floating islands with friends or family and enjoy swimming, chatting, eating and drinking.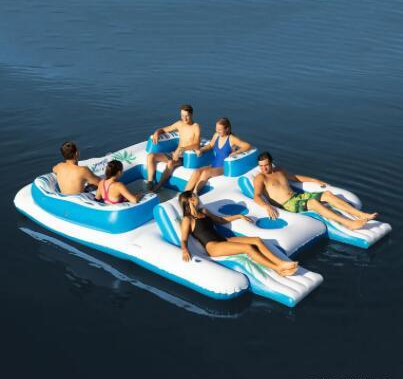 4. Safe floating bed for children
For families with young children, safety is one of the most important considerations. Therefore, a safe floating bed specially designed for children is essential. These floating beds typically have a solid structure, safety rails, and strong materials to keep your child safe and stable while playing in the water. Certain floats also come with a removable sun canopy for extra sun protection for your child.
5. Material and maintenance of floating bed
The material of a floating bed plays an important role in its comfort and durability. Common floating bed materials include inflatable PVC, foam, and microbead-filled nylon. Make sure to choose a floating bed made of high-quality materials to ensure its comfort and longevity. Additionally, proper maintenance is key to keeping your floating bed in good condition, including regular cleaning, avoidance of sharp objects, and proper storage.
In short, swimming pool floating beds are essential equipment for summer water sports. Whether you're looking for fun, relaxation, or family gatherings, there's a floating bed option to suit your needs. Choose the material and design of your floating bed, and follow proper maintenance practices, and you'll be able to have fun and relax in the water. Kottoyi Factory, as a professional Pool Floats manufacturer and supplier, provides various types and styles of swimming pool floating beds to make your water time more enjoyable and memorable.